Wire_Tec: Delivering an even load distribution across the harness, with added support patent pending

Memory Foam: A viscous elastic foam that creates an ergonomic fit every time

Neo_Belt: Improved flex, twist and comfort NEW!

3D Zone Shape: Partially 3D pre-shaped harness body for minimal movement and perfect fit.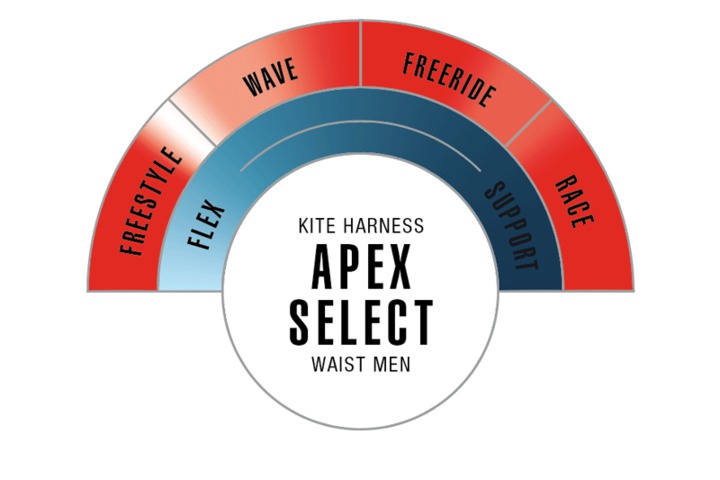 Get ready to sink into the cushiest harness ever created. The APEX SELECT features new technology and innovation to further enhance its performance. The improved Wire_Tec disperses direct pressure points, whilst the X_Spine complements its overall function. Thanks to the hidden seams the Apex Select comes in a clean look.